The latest travel rules announced this weekend will apply to travelers arriving in England and Scotland (not Wales) from Tuesday 07 December. From 4 am people aged 12 years and over will be required to take a pre-departure COVID-19 test 2 days before the travel departure date. A PCR or LFD COVID-19 test is required unless you are exempt or aged 11 years and under.
These testing requirements do not apply if you began your journey to England from Ireland, Scotland, or Wales.
Those who are fully vaccinated before you travel to England will also be required to book and pay in advance for a day 2 COVID-19 PCR test.
You cannot use an NHS test for your PCR test, you must use a private test provider. This means that you will need to enter your COVID-19 test booking reference number on your passenger locator form. If you are in England for less than 2 days you must still book and pay for the day 2 COVID-19 test. In addition to the testing rules, you must quarantine until you receive a negative day 2 COVID-19 PCR test. Full details on these rules and those that apply to Wales, Scotland, and Northern Ireland are available on the link below.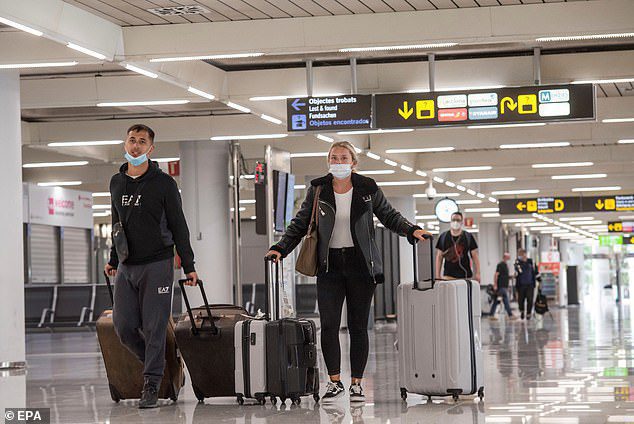 Travelling to Spain
The Spanish government requires those aged 12 years old and above to present entry proof of being fully vaccinated. This also applies to other non-EU citizens travelling to Spain.
If you are fully vaccinated with both doses of a two-dose vaccine or one dose of a one-dose vaccine at least 14 days prior to your arrival in Spain.
All passengers must complete an online health control form 48 hours before travel but not any earlier. This includes children under 12 years old.
If you are travelling with a printed PDF proof of vaccination status, it must date from 1 November to ensure that the certificate can be scanned successfully