On Sunday, October 9, there will be a PROTEST against bullfighting in Spain because "six lovely, innocent bulls will die in the ring."
Residents of Fuengirola on the Costa del Sol were told by Facebook user Luisa Grajales that this weekend will see a stand against bullfights in Spain.
"The bullfight at the Fuengirola fair is now underway" according to Luisa. "Six lovely, defenseless bulls will be slaughtered in the arena on Sunday."
"There will be a demonstration outside before," Luisa continued. You are not need to have any political views, speak Spanish, or pay money to participate.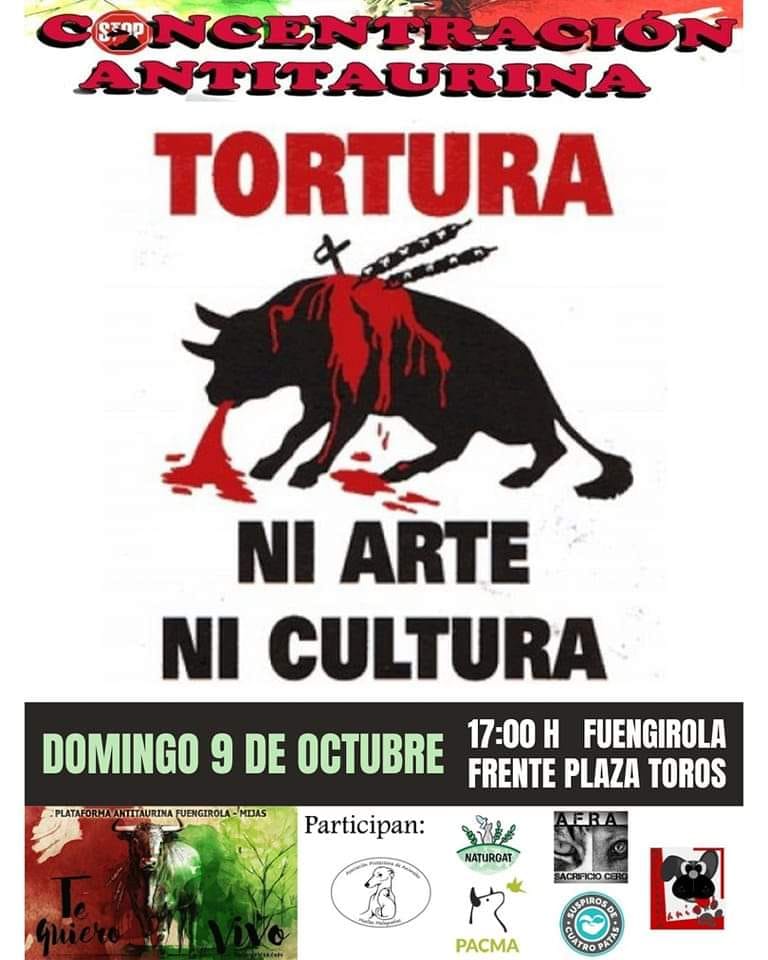 "You simply need to BE THERE to demonstrate that wanting to witness an animal be tortured to death is not normal. 
"Please come with us. Let's put an end to this. This Sunday, October 9, at 5 p.m., in the bullring in Fuengirola.
In the Facebook group La Cala de Mijas Hangout & Friends, Grajales stated, "Indifference is what allows this nightmare to continue."
"I beg of you, with all the animal lovers: it is two hours. We MUST gather a throng. Hurt, mutilate, and kill animals for human amusement must end. That much is obvious.
"Fuengirola bullring fills up," Luisa continued. To promote the impression that bullfighting is popular in Fuengirola, the city pays influencers and distributes free tickets. We must provide evidence that it is untrue.
I'll see you there at 5 p.m. on Sunday.
In related news, the president of the Valencia Community allegedly had no intention of outlawing the bull-running custom.
There are "various viewpoints, and they are all legitimate considering that this is a historic holiday in many places," according to Ximo Puig, who was quoted in a statement on Saturday, September 3.
Puig stated that although the ban is not currently on the agenda, authorities would seek to thoroughly enforce the law with relation to the running of the bulls.